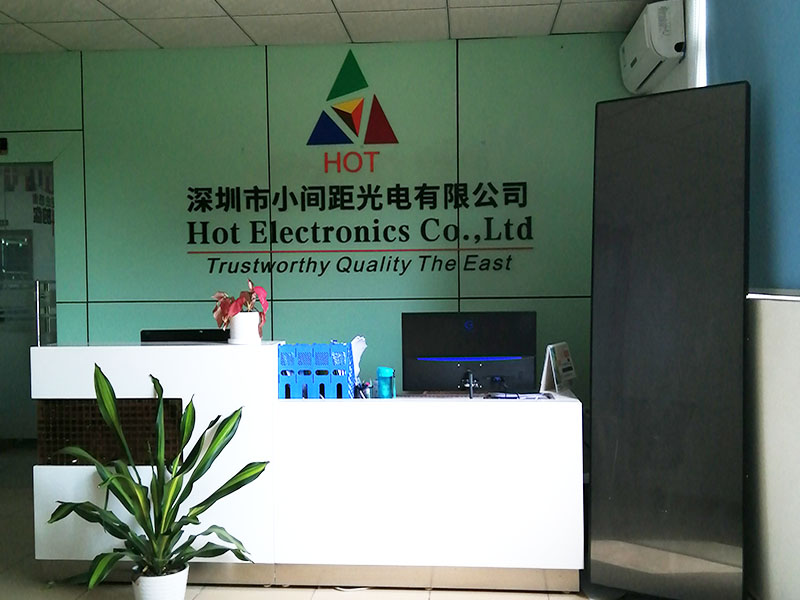 Hot Electronics Co., Ltd. has been devoting to high-quality LED display designing & manufacturing for over 18 years.
Fully equipped with professional team and modern facilities to manufacture fine LED display products, Hot Electronics make products that have found wide application in airports, stations, ports, gymnasiums, banks, schools, churches, etc.
Our LED products are widely spread across 100 countries all over world, covering Asia, Middle East, America, Europe and Africa.
From stadium to TV station, to conference & events, Hot Electronics provides a wide range of eye-catching and energy efficient LED screen solutions to industrial, commercial and governmental markets worldwide.
We would be more than happy to design customized LED screen and solution together with you. Whether used for branding, advertising, entertainment or art, Hot Electronics will provide you with a LED solution that will ensure your investment serve you well for years to come.
Our Vision
Be the first class LED product manufacturer
Be a leading global LED product manufacturing base
Be a integrity LED product expert of designing, researching&developing, system controlling.
Hot Electronics Co., Ltd. is a subsidiary of Hongkong Tian Guang Electronics Co., Ltd., which was founded in 2003, and has a history of about 18 years. Hot Electronics Co., Ltd. is a state-level high-tech enterprise specializing in research and development, production and service of LED display products.
Hot Electronics Co., Ltd. is a leading supplier of LED application products and solutions abroad. We have a complete R & D, manufacturing, sales and service system. We are committed to providing high-quality and high-performance LED display application products and solutions for users at home and abroad. At present, the products mainly cover the full color standard led screen, ultra thin full color led screen, rental led screen, high definition small pixel pitch and other series. The products are sold to Europe and the United States, Middle East and other countries and regions. It has been widely used in sports venues, radio and television, public media, trading market and commercial organizations and government organs and other places.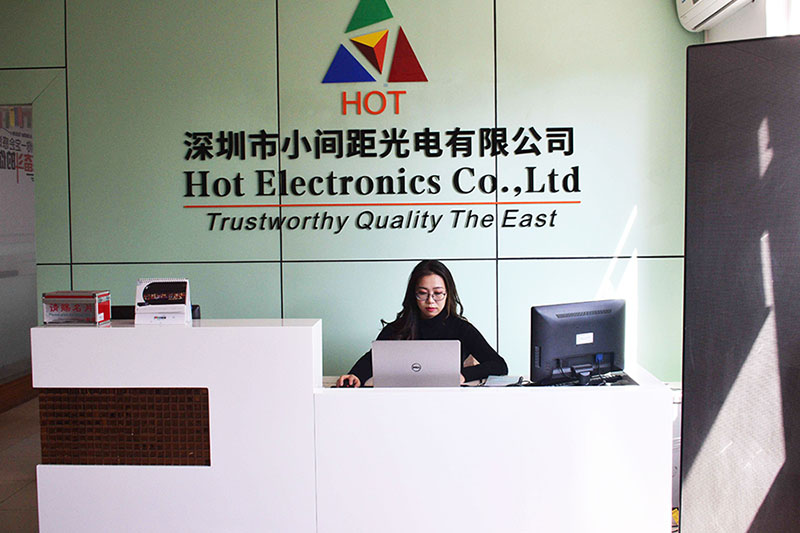 Hot Electronics Co., Ltd. is a professional energy service company and has entered the list of the fourth batch of energy conservation service companies of the National Development and Reform Commission. Hot Electronics Co., Ltd. has a marketing team with extensive EMC experience and a high-quality management team to provide customers with professional energy audits, project design, project financing, equipment procurement, engineering construction, equipment installation and commissioning, and personnel training.
In 2009, Hot Electronics Co., Ltd. was selected as the project cooperation unit of the "863 Program" of the "Eleventh Five-Year Plan". In addition, our company's LED display related projects were rated "Top 500 Modern Industrial Projects in Guangdong" and "Top 500 Modern Industrial Projects in Guangdong" is the "Number One Project" of the strategic emerging industries of the Guangdong Provincial Party Committee and Provincial Government.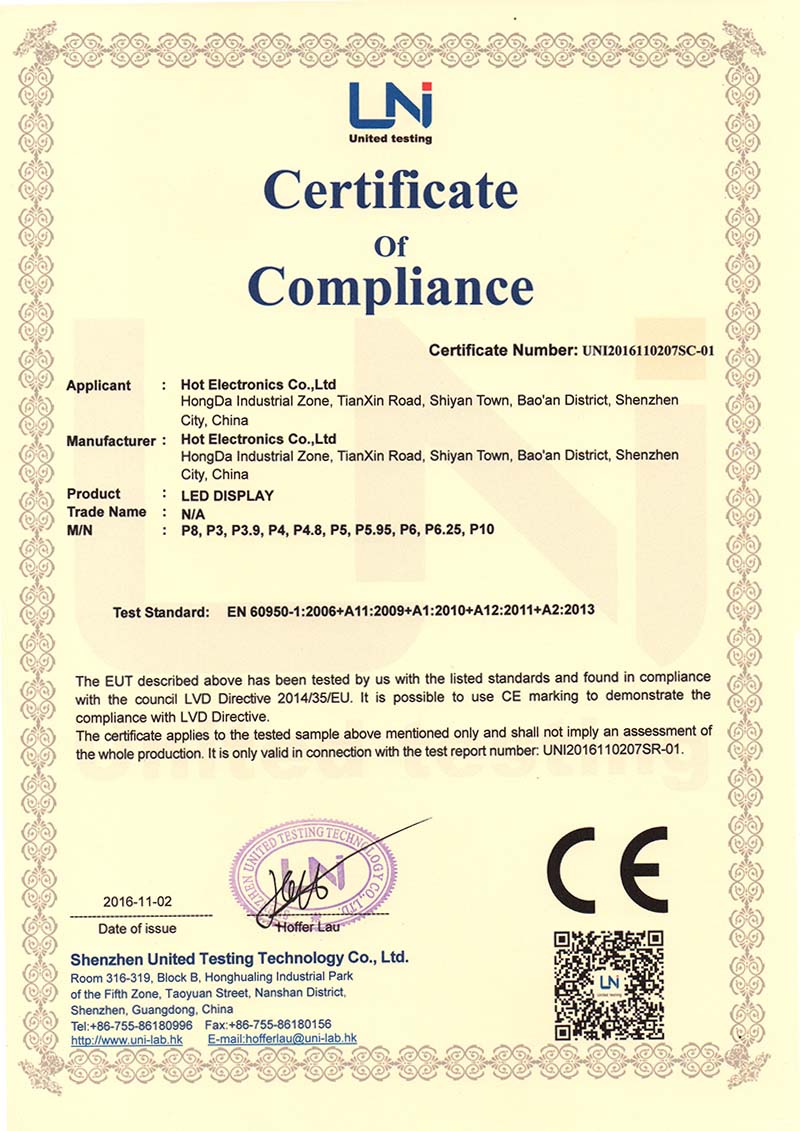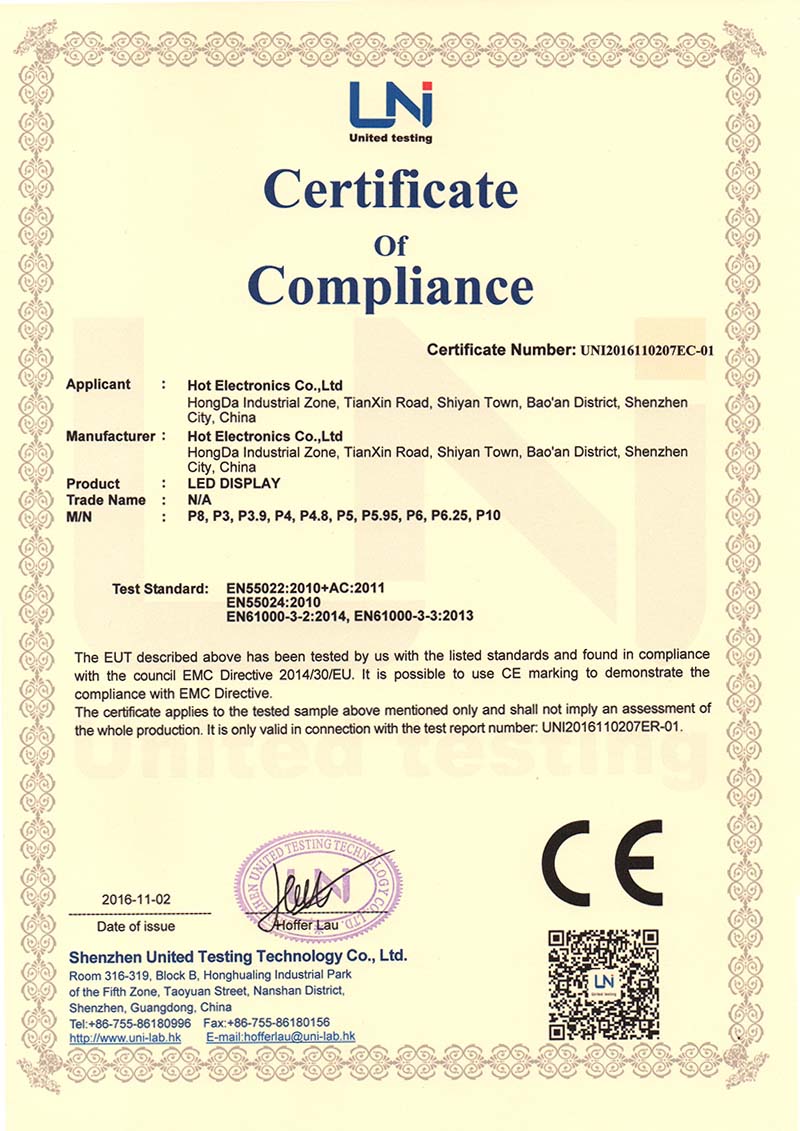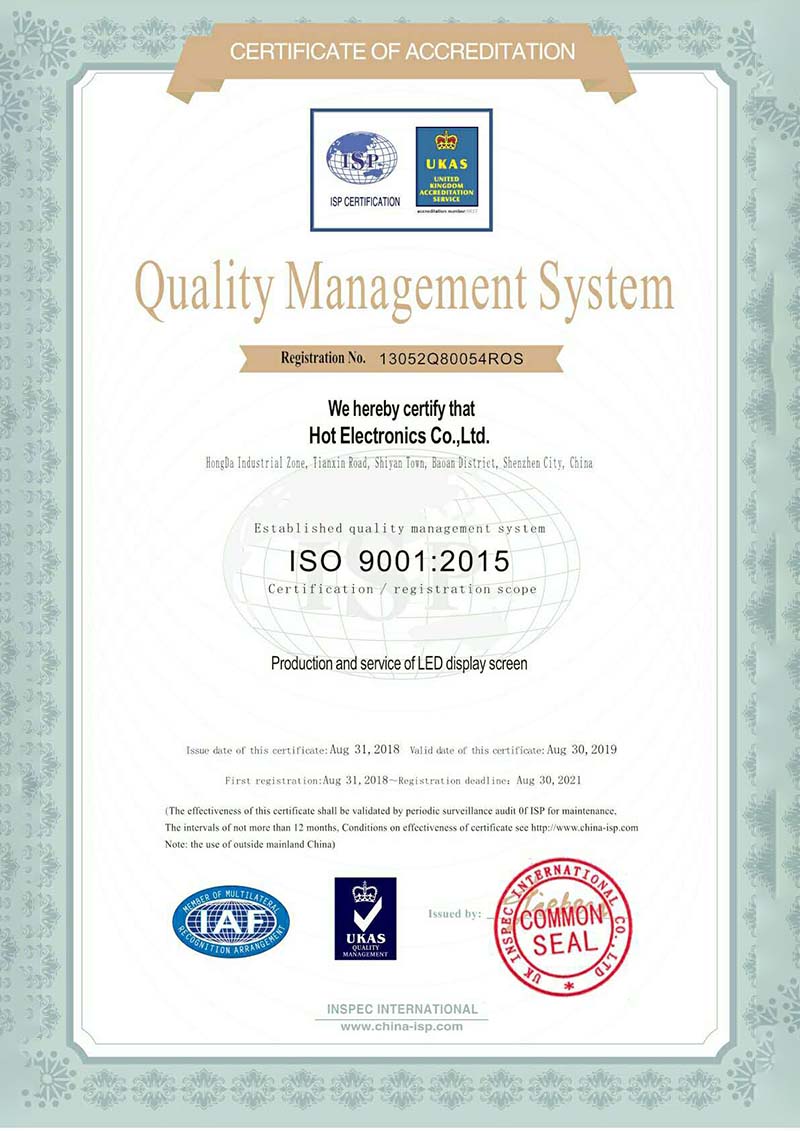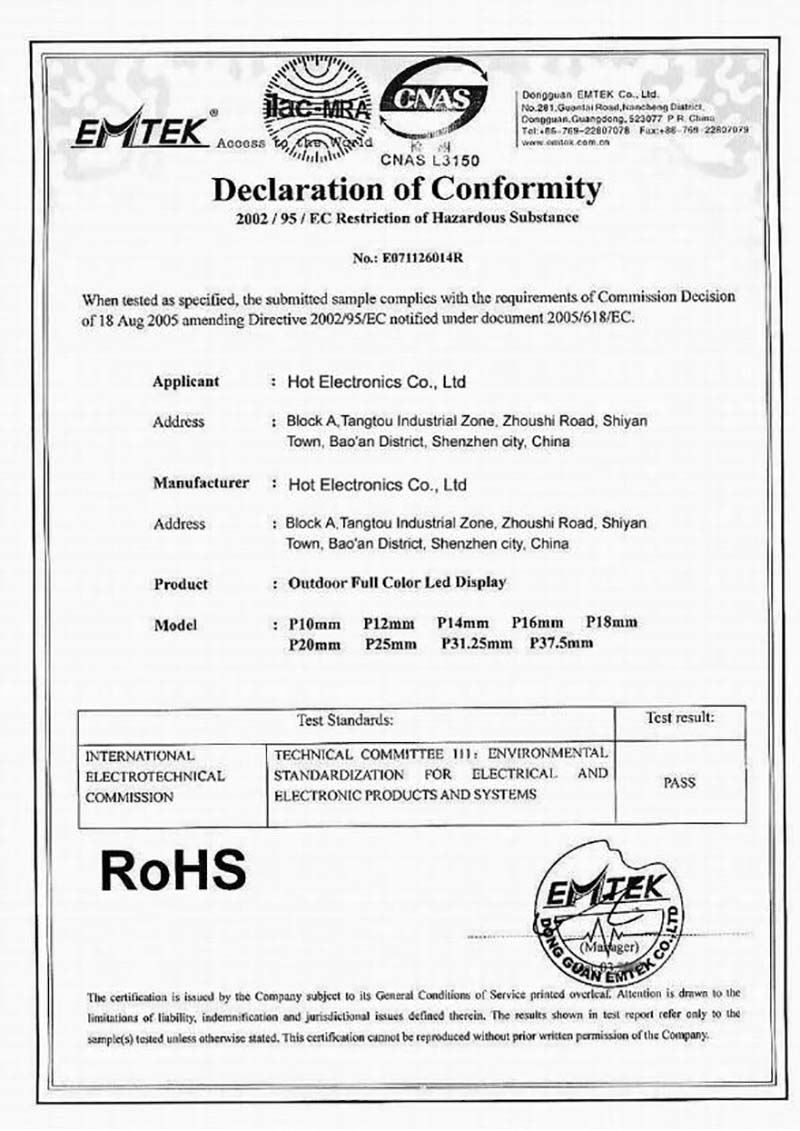 In August 2010, Hot Electronics Co., Ltd. established Shenzhen LED Display Technology Engineering Research and Development Center as the leader and technical leader of LED industry in Shenzhen, and was approved by Shenzhen Science and Technology Industry and Trade and Information Technology Committee.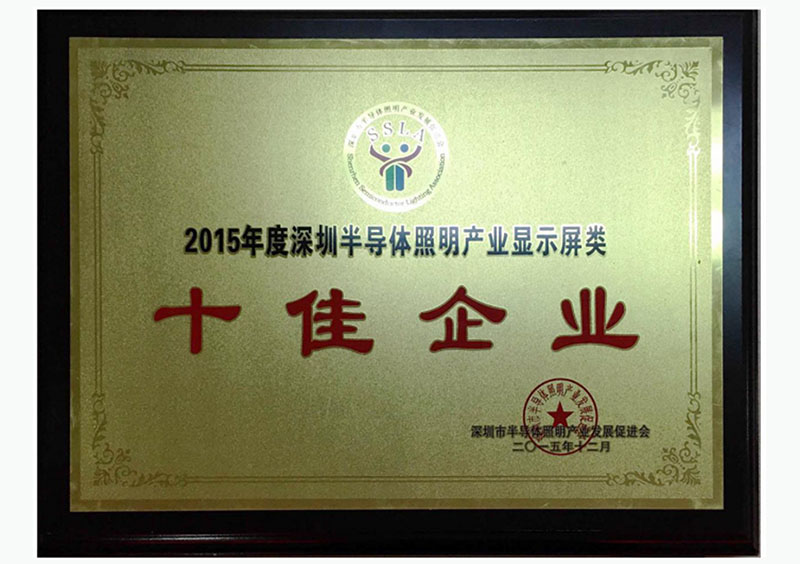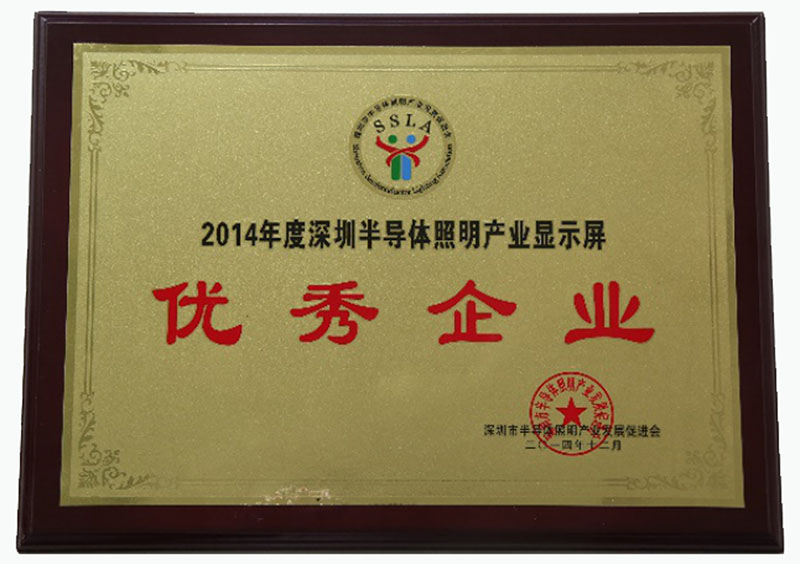 In 2011, Hot Electronics Co., Ltd. established a foreign trade business office in Wuhan, Hubei.
In 2016, Hot Electronics Co., Ltd. LED Display P3/P3.9/P4/P4.8/P5/P5.95/P6/P6.25/P8/P10 etc. get CE, RoHS certificates.
Hot Electronics Co., Ltd. has done projects in 180 countries around the world. Among them, in 2016 and 2017, two major TV stations were set up on the television station in Qatar, with a total area of 1,000 square meters.
Club, stadium area, cultural squares, commercial streets, entertainment area, arts stage, exhibition centers, urban landscaping, enterprises and institutions, administrative and other fields.
Service goal: Fast, In time, Customer first
1. Free inquiry before and after sell. 2. Warranty: 2 years. 3. Maintain and repair. Respond in time (within 4 hours). Repair within 24 hours for common failure, 72 hours for sever failure. Maintain regularly. 4. Provide spare parts and technical tolls for long-term. 5. Technology support for important action and programs. 6. Free system upgrade. 7. Free training.
1. Project consultation 2. Structure construction suggestion 3. On-site installation assistant 4. Engineer regular operation training
Two Years Guarantee: Within 2 years guarantee period, any failure part is changeable for free not due to the misused cause. After 2 years, only parts costs will be charged.
According to the different packing patternsof different, carton packing,flight case packing.